Stretch and Strength in Ballet - Suzanne Ouellette Explains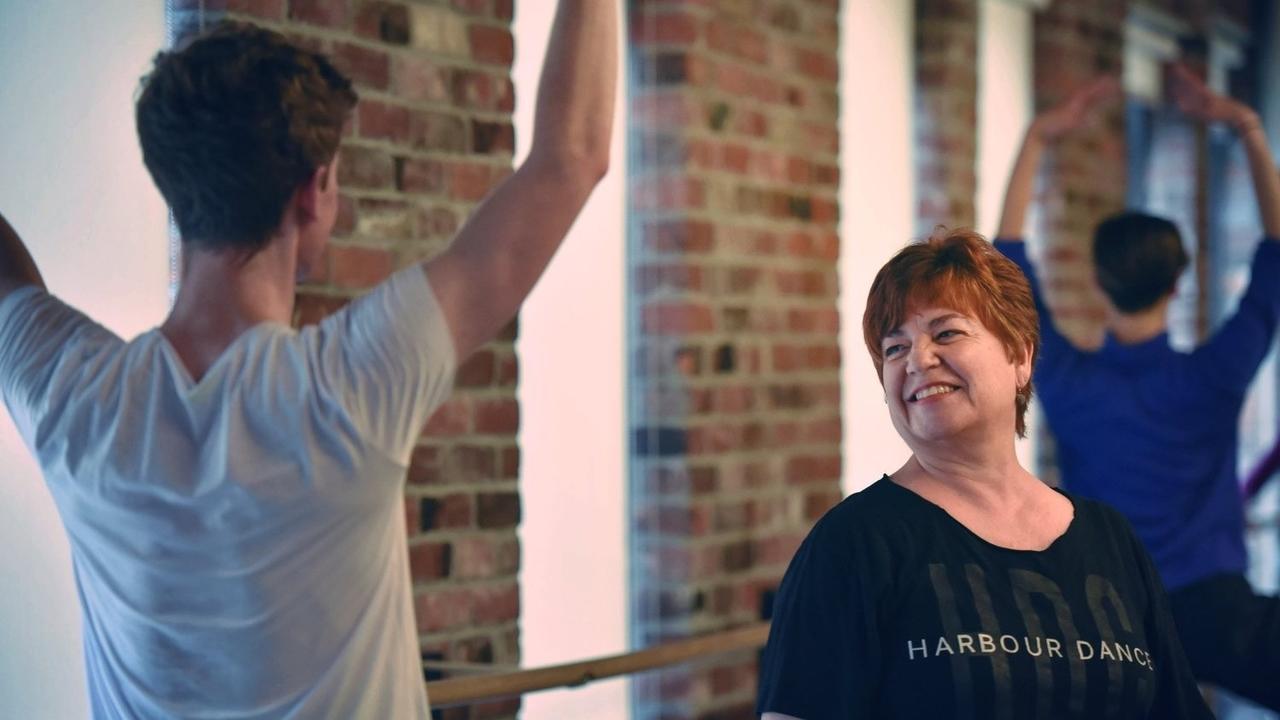 ~ Interview by Lucas Batista, Marketing Associate at Ballegro Player
---
Suzanne, originally from Vancouver, trained and danced with some of the world's finest ballet companies. From Germany's Stuttgart Ballet to Canada's Royal Winnipeg Ballet, London England's Dance Centre to the Pacific Ballet Theatre, and being Ballet Mistress at Ballet BC for 5 years to being the founding director of Ballet BC's Mentor Program under Artistic Director John Alleyne, Suzanne has done it all. She has worked as a rehearsal director for James Kudelka, Paul Taylor, Jean Grand Maitre, Reid Anderson, Anna Marie Holmes, Simone Orlando, Joshua Beamish and Jennifer Mascall.
Suzanne has also performed as a lead dancer, singer and actress in professional musicals with the Vancouver Playhouse, Calgary's Stage West's Nunsense, and several productions for TUTS, MUSSOC and Winnipeg's Rainbow Stage. She has guest taught and adjudicated ballet and musical theatre all across Canada for schools and professional companies. She has also worked extensively in TV & film, CBC TV specials, Columbia Pictures Promos, fashion shows for hair and clothing designers, dance programs for Canada's Olympic Skaters, numerous UBC Opera Department's productions, Vancouver Opera Galas, Royal City Musical theatre productions, Arts Club's Billy Elliot, and Richmond Gateway Theatre musicals where she recently won the 2016 Most Outstanding Choreographer award for The Music Man.
Today, Suzanne discusses "Stretch & Strength" in ballet, and has prepared an exclusive Ballegro Playlist for us that will be available this week for our Premium subscribers.
---
Do you find some dancers "skip" the necessary stretching and strengthening throughout their training?
I don't think they knowingly or intentionally "skip" the necessary stretching, they do stretch quite a lot. They just don't always do the correct stretches that are needed at that particular time for their bodies' tightest areas or do their stretches correctly to get the full value out of the stretch.
Why do you think that is?
Education mostly; being more knowledgeable about their own bodies needs, restrictive movement and functional anatomy.
Most dancers tend to only stretch the areas that feel easy or good to stretch, and it is always a challenge to get the dancers to concentrate on the weaker, tighter areas.
Impatience and the desire to see improvement quickly and results instantaneously are always a challenge with young dancers.
What issues might dancers face if they don't keep up with their stretch and strength?
Well, like any human body, stretching is good to maintain body function i.e. tight hips inevitably will cause lower backs issues, knee misalignment etc.
This is so important in dancer's training to keep them able to work at the level that is required in their daily class / rehearsals.
Any strength training that addresses areas that aren't in their normal daily routine at dance class, depending on their particular body, can improve their weaknesses.
Is it best to 'stretch and strengthen' before, during, or after dancing?
I think we need to be very careful when stretching before being very warmed up, so a light sequence of movement to get the blood flowing always is an asset, especially when the weather and/or studio is cold, or the body has just gotten up from a restful state.
That being said, an experienced dancer is able to put their bodies through a series of stretches as part of their personal warm-up because of their own knowledge about their physical ability and level of training.
During your dance practice you should definitely include stretching and most definitely afterwards is essential! Stretching after your day of dancing also helps the cooling down process which is very beneficial in preventing injuries and keeping the body at an optimal level.
Are there better times during a dancer's schedule to stretch and strengthen than others?
I think that depends a lot on the type of work / class they are about to put themselves through and the level that the dancer is at.
But I would definitely say that time should be set aside to take a class specifically designed for stretching and conditioning at least once a week. Some stretch and strength exercises are especially important in preparation for a high intensity rehearsal for a senior level dancer and to help them work at an optimum level, but is also crucial for a younger dancer as well.
Stretch and strength focuses a lot on core stability and control. Why is a strong core so important for dancers?
Core work is done to help facilitate the type of movement that is required from dancers especially in todays world with dance being so athletic.
It helps maintain their bodies so they can have longevity of a career, hopefully as free of injuries as possible. Posture is so important especially with the world of technology being what it is, there is more need for upper back strengthening today, than ever before.
Core just stabilizes so much of the "inner body" and allows the dancer to move more, be freer artistically and explore the movements / choreography.
Working from the core out to the fingertips and extremities is what the dancer needs to strive for.
Do you think strength and flexibility is more important for dancers than ability and talent?
Personally I don't but you do need a combination of both to successfully get to the level of accomplishment to work with many of today's choreographers.
You definitely need to have the potential to be flexible in certain joints, have physical strength, endurance, be strong emotionally to manage a career in dance, and to endure the rigours of the type of training required to succeed.


---
Suzanne currently teaches at Harbour Dance Centre (Vancouver, BC, Canada), and we encourage you to experience her expertise first hand by dropping in to one of her classes!
@Photography by Cara Tench